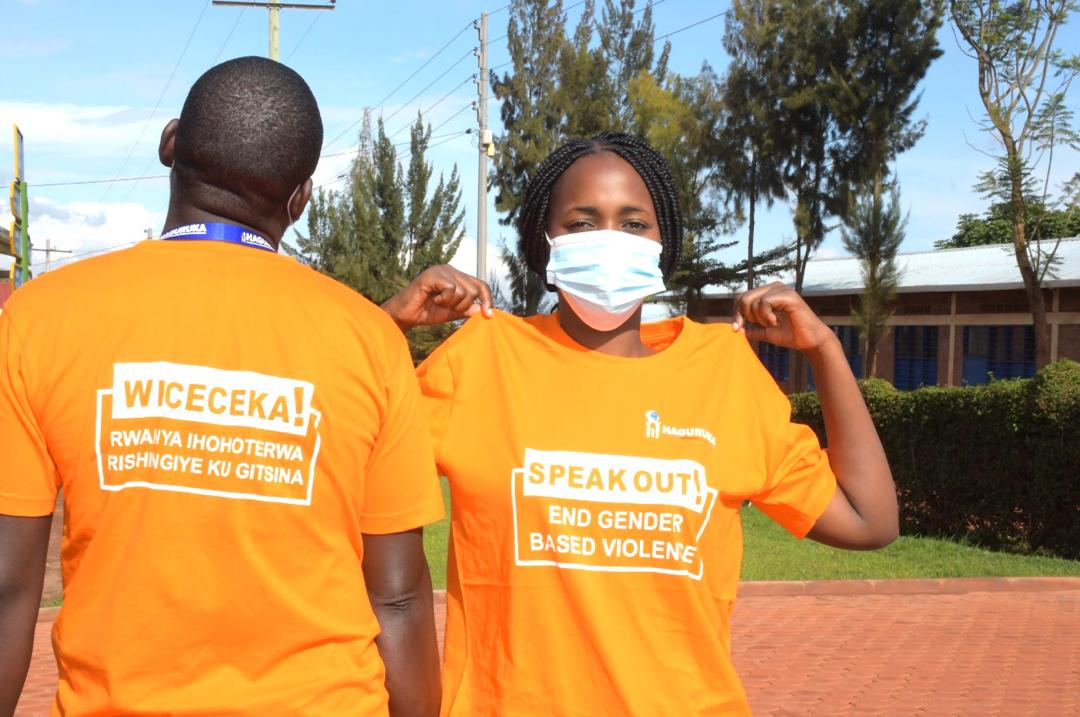 Twiceceka (Let's Speak Up)
Several studies over the past years has pointed to high levels of gender-based violence in Rwanda. In 2005, the Demographic Health Survey showed that 31% of women reported having suffered physical violence and 35% reported having suffered some form of marital violence. In the majority of cases, the perpetrators came from the community, predominantly husbands or ex-partners. To break the stigma around speaking out about GBV, Haguruka implemented this project in the Eastern province and Southern provinces in Rwanda.
Project Year
January 2019 – December 2020
Impact
Through this project, we contributed to the strengthening of access to justice by increasing Justice Recipients' (especially women and vulnerable groups) knowledge of their basic rights and the functioning of the proximity justice system, allowing them to claim their rights. Awareness-raising activities was mainly done through community dialogues and provision of legal aid through mobile legal clinics. Through mobile legal clinics, we enhanced right-holders' proximity to justice as legal officers found them where they live, including those in remote areas.
Our Partner