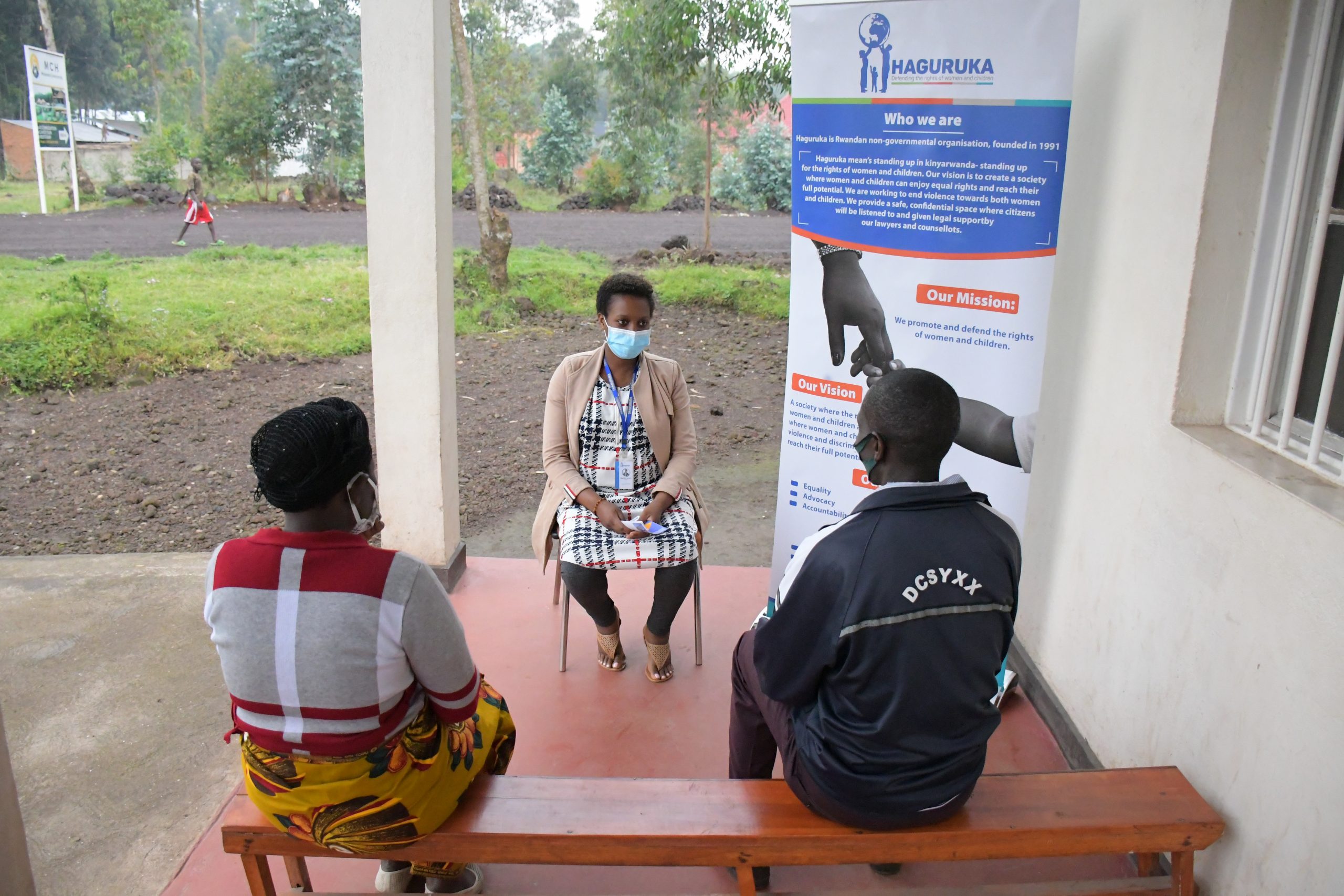 Ubutabera Bwegerejwe Umuturage (UBU)
The national legal aid policy adopted in 2014 aimed to promote access to justice for vulnerable people and to increase their awareness of their legal rights and to offer quality services to its citizens in order to achieve the basic principles of proximity justice, strengthening the technical capacities of proximity Actors. To meet these needs, RCN J & D in Partnership with HAGURUKA implemented a 3-year project called "Ubutabera Bwegereye Umuturage (UBU acronym in Kinyarwanda)" meaning Proximity Justice in English with financial support of the Embassy of the Kingdom of the Netherlands in Rwanda. The implementation was done in three Districts (Ngoma, Kayonza and Nyanza).
Impact
Through this project, we contributed to the strengthening of access to justice by increasing Justice Recipients' (especially women and vulnerable groups) knowledge of their basic rights and the functioning of the proximity justice system, allowing them to claim their rights. Awareness-raising activities was mainly done through community dialogues and provision of legal aid through mobile legal clinics. Through mobile legal clinics, we enhanced right-holders' proximity to justice as legal officers found them where they live, including those in remote areas.
Our Partner